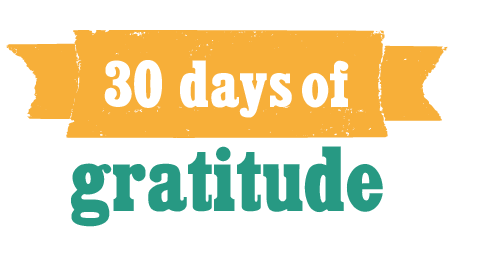 (image from One Little Mama)
It was a jam-packed weekend, so I'm going with bullets again!
I'm grateful for:
Day 18:
A fun group of people to work with. We were kicked out of the office at 4:30 to get margaritas at the Mexican place down the street!
Kid's movies with good lessons. Tonight we watched Pocahontas for the first time with Logan. It had such a good message for him!
Fun texts with my nephew. I miss my family!
Day 19:
An amazing kiddo that is SO good at the barbershop. I'm also grateful for his cute new haircut. :)
A sweet baby to hold (we visited Trung's cousin and her newborn - he's only like 6-1/2 pounds so so much smaller than Logan ever was!)
A yummy bowl of pho! And a kid that is happy to eat at places like a pho restaurant!
Day 20:
Breakfast with one of my favorite girls! And goofy shopping at Goodwill for craft supplies!
The opportunity to take Logan out on the ice before the hockey game. We were there with some of Trung's work friends, including two other little boys so it was a great time. Aside from one fall, he had an awesome time! Here's us in the player's box.
A great time at the Avalanche game. I forgot how fun hockey games are - I haven't been since before Logan was born! We even got a lottery ticket that was dropped by one of the mini-blimps that went overhead during the TV timeout. Logan loved scratching it off - and was so excited that he won $40! Not quite enough to pay off our tickets or food for the evening, but nice nonetheless. :)