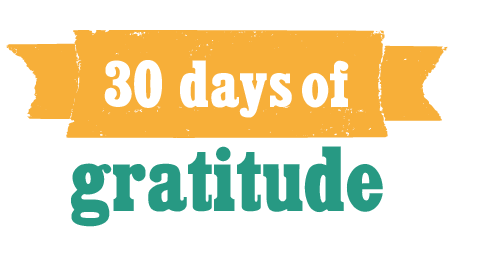 (image from One Little Mama)
Day 4 (Friday): I am grateful for Fridays. :)
Day 5 (Saturday): I'm grateful for good friends, good food, and tiny babies. :) We had lunch with some good friends at our favorite place, then got to visit Trung's cousin and her new baby boy in the hospital Saturday. He was just 24 hours old when I held him - so sweet!
Day 6 (Sunday): I'm grateful for educational apps that I can download to our iPod Touch to bribe Logan to go to the grocery store with me, but not make me feel guilty because he may just learn something doing them. :)
Day 7 (Monday): I'm thankful for Logan's smooth transition with the time change! I'm also grateful for that 30 seconds of tight hugs when I get him up in the morning and carry him downstairs. He holds me so tightly and snuggles his face into my neck - it's the best part of every day!