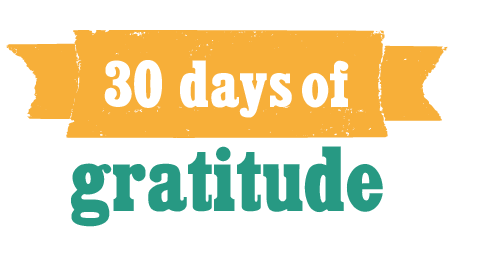 I was inspired this morning reading some posts from one of my favorite blogs, One Happy Mama, (graphic above is hers!) to start my own month of gratitude. After a challenging weekend and a frustrating start to my week at work, I think remembering the things I'm grateful for this month will be the perfect kickoff to this holiday season. I'd like to keep this light and about the little things. I think it's obvious that I'm thankful for my child, husband, family, friends, my home, etc. This month I'd like to celebrate the little things that might not be as obvious, but I am thankful for just the same.
Since I'm a day behind, I'll list two things I'm grateful for today. No pics today, but I promise to include them when I can!
I'm grateful for this little blog. I know I don't post often, but it is nice to have an avenue where I can do projects like this and share them with loved ones!
I'm grateful to have a good car that gets me safely to work on snowy days like today!
Have a lovely day!