My apologies for being MIA lately! Obviously most of you know about
my other blog
, which has been taking up a lot of my time lately as my partner in crime in that venture relocates (sad face :( ). But work has also been insane for both of us, and we've been on the road some and have houseguests a lot this month. Including these guys.
So excited for the new baby they are expecting, and even more excited to see them as parents. It was a super short visit, but we'll see them soon for the baby shower!!!
Later this week my family arrives in town, so we are busy bees these days. I'm pretty sure Logan will be spoiled rotten by the time this visit is out. Can't wait. :) I love having family in town!!
Participating in the Simple Things Photo Challenge. Find out more
here
.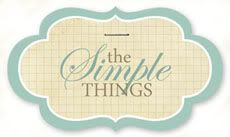 Oh, can't resist sharing an outtake. Of course, Tam still looks gorgeous. Not sure if Matt and Logan are in pain, or just afraid? :)