Happy Friday!! Hope you had a good week and are recovered from Turkey Day. I'm not sure how it is the first of December already, but I'm trying to go with it and get into the Christmas spirit. Goodness knows there are enough tutorials out in blogland on all things Christmas! Here are a few fun ones that I might give a try this year.
1.
These cute photo ornaments
from
Crafting Chicks
are made from reused juice concentrate tops!
2. These
little flags for candy canes
from
it is what it is
are a fun classroom favor, but would also make for cute gift tags on a gift bag!
3. One of my favorite photographers,
Rebecca Cooper
, has a feature over on
Ali's
blog with
tips on how to capture family connections in your photos
. Perfect tips for capturing your Christmas card photos or getting the right shots for your December Daily project! (by the way, we love
Rebecca's blog Simple as That
so much that
Did Someone Say Party
advertises there!)
4. I've been thinking of making a gingerbread house with Logan this year, and
Whipperberry
has a
great gingerbread house tutorial including a recipe for the gingerbread
!
5. You may have noticed from my posts about our Starbucks visits (including
the scrapbook page shared here
) that my son loves donuts, just like his dad. So I can imagine this
donut snowman making activity
from
The Idea Room
would be a BIG hit one of these December weekends!! It might be fun to give them to his friends at school, or to bring for snacks on his birthday!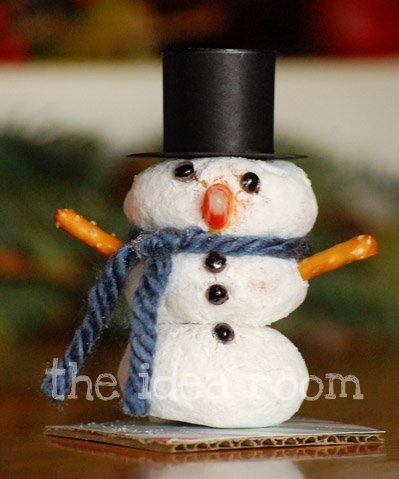 So any of you that follow our shop blog know that I do a post every Friday featuring finds on etsy. I have to say that the two posts on Friday get to be stressful at the end of the week. So I'm sorry to say that this will be the last edition of Five on Friday. But the good news is that next week will be the first edition of Three on Thursday! And I will also share at least one post a month rounding up at least five items in a coordinating theme.