I can't even start to list all the quilt inspiration I've found all over blog land lately. But allow me to make a dent on my list of "to dos" by listing them here. Because we all know they will never actually get sewn in my house! As always, click the photos for the links.
1. This idea on
Whipstitch
for a "peekaboo" quilt is brilliant! What an awesome baby gift this would be!
2. Yellow and gray is my favorite color combination lately. So this great quilt from
Handmade by Alissa
is inspiring.
3. I love the how this simple pattern turns out so visually pleasing - the colors and patterns on this quilt from
Dog Named Banjo
are beautiful and I love the dark binding/back!
4. This quilt from
Handmade by Alissa
is a perfect example of modern quilting to me. I love the balance of the white space with the floating blocks.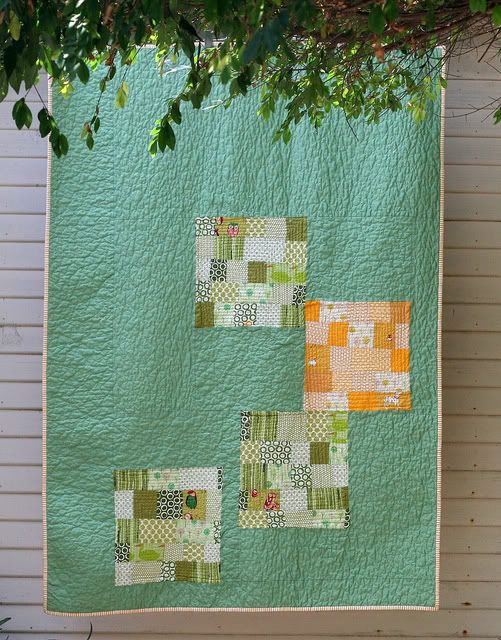 5. This one from
Handmade Mommy
is one of those quilts that looks so difficult, but really inspires me to figure out how to recreate it myself.
6. I love love love this quilt from
Cookie Mondays
! The colors/patterns/scale of the patterns - everything!