On vacation we celebrated my sister Kristen's birthday (as a surprise). My oldest sister came up with the idea to make her ice cream cone cupcakes to celebrate. Apparently they had been a part of Kristen's favorite birthday memory - Mom made them for one of her parties as a child and she and all her friends had a great time decorating them.
Apparently the birthday was before me, or at least before I could remember. But have I otherwise been living under a rock? Why didn't I know about this clever and fun cupcake? How perfect for a toddler! And how much fun to decorate! Here's Caleb's masterpiece from the event.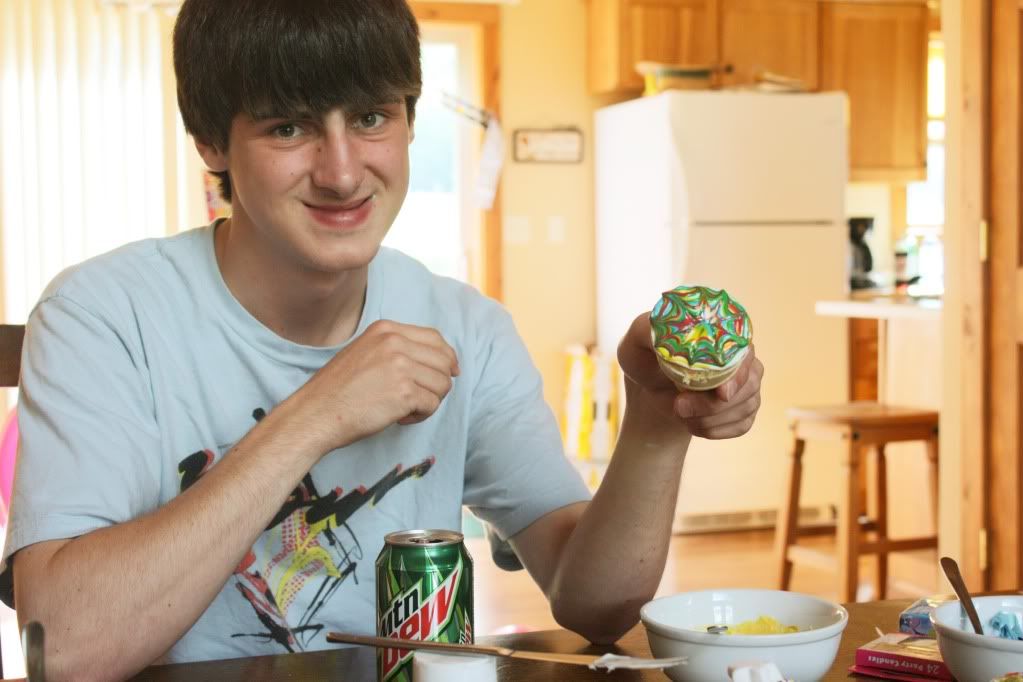 Blue Cricket Design
did a post about them recently coincidentally and had a great idea for making them more like a double scoop. Make some mini-cupcakes and attach to the top with frosting. Adorable! Click the photo for the link.