Kristen's at it again! She's been posting some great tutorials on The Idea Room site again. Click this button for the entire series, including those I have posted previously.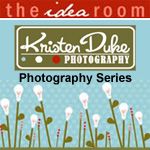 Here are the recent ones. Click the photo for the link.
1. Here's a post on how to get good candid shots.
2. To pose or not to pose?