I didn't have time to scrapbook this week, but here's some memories and photos for you to enjoy in honor of Memory Monday. I need to make a page about this soon so at least here's a gathering of thoughts.
As long as I can remember, we spent our summer vacations at the Black Hills in South Dakota. There were a couple other trips that I don't remember well (Yellowstone and Canada - only remember those through photos since I was so little!). But I don't mind that most of my summer memories are from this one location. We still try to go back there every year to meet with my family. It's a great halfway point for us to meet, and it's such a wonderful summer destination, particularly since it is filled with memories!
(You are missing my sweet purple cowboy hat from this photo above. I think I wore it the rest of vacation!)
I loved when we started taking Caleb and Faith there - to relive our memories from childhood with them.
(recognize the turtle??)
Taking Logan is amazing. I can't wait until he's older and he can start building memories of visiting there.
(Mom has a photo of me in this basket too. I need to find and scan that one!)
When I started working at Xanterra, I had a couple projects at Rushmore that required travel there. It was fun to see everything in the off season and get to know the area more. I even got to hike to the top of the heads at Rushmore!!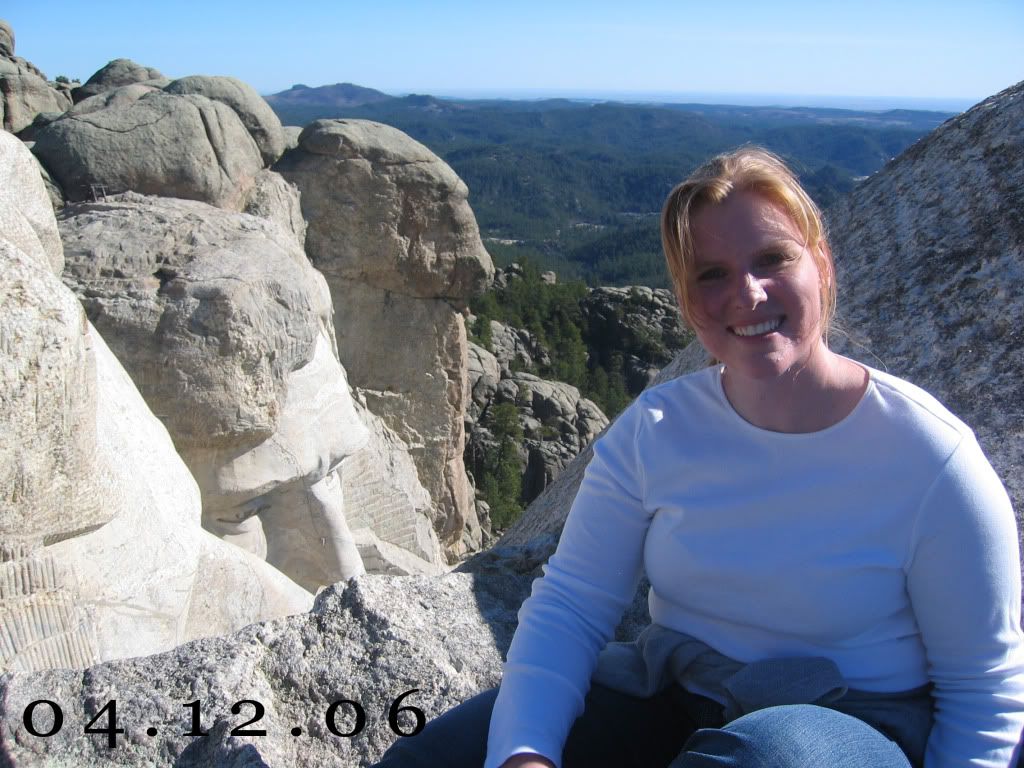 This Friday we head back there for this year's summer vacation. I'm so thrilled to be spending time with my family this week - I miss them a lot. But doing so at the Hills is even more special!