As you may know, I'm between jobs at the moment. I left my last job Tuesday, and don't start the new one until Monday. I've been dying for some me time, so I'm taking advantage of Logan's daycare and using the days just for me.
I was pretty productive yesterday morning. Then started missing the little guy and thought about getting him. Luckily I knew it was naptime and that wasn't an option. At least without meltdowns! So I continued my day of crafting and got a LOT accomplished!
1. I got Logan's quilt top done! Or at least the piecing. I think I'm going to add a solid border. I'll add fabric shopping to my list for the morning. I think the solid border will tone it down a bit. It's a little busy. :)
Fabric is Cogsmo by Cosmo Cricket
2. I got a little photo tagging and downloading done, which is always good so I can be organized for scrapbooking. I also uploaded some digital pages to
Persnickety Prints
, my new favorite place to print 12x12.
3. I made a mini album of the little guy's adorable face! It was while making this that I started missing him. Know I realize why! I was inspired by the Mini album
episode
of the
Paperclipping Roundtable
podcast.
Stacy Julian
had talked about her "Let's Face It" album of her daughter and I thought it would be fun to use up some random prints I had extras of. I didn't realize it until I got started that the colors totally coordinate with his quilt. Maybe we'll display this one in his room!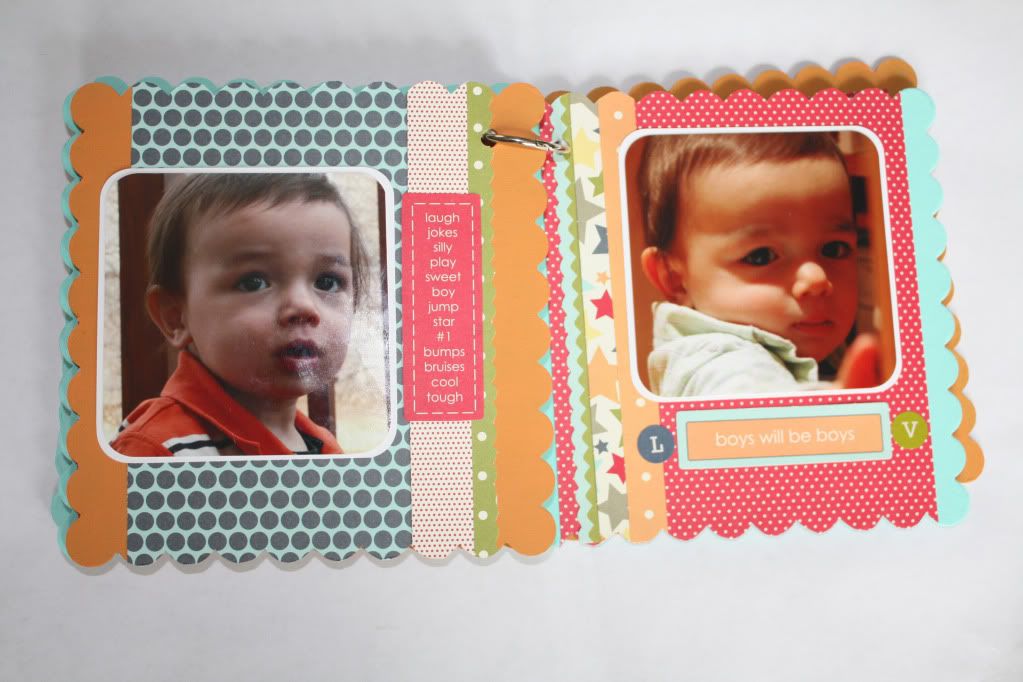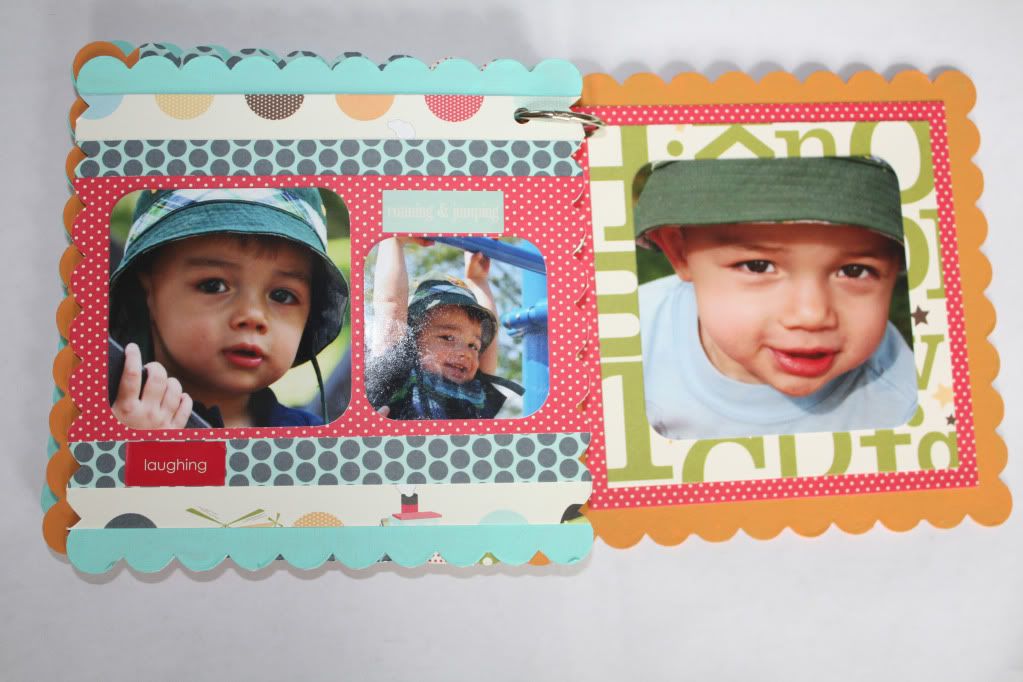 Mini album by Colorbok, Paint by Ceramcoat, Papers/Embellishments are all from a Project Pad called "Big Kids" (I think by Making Memories?)
Funny how my day about me pretty much revolved around Logan?