Here's my monthly roundup!
1. What fun things did we do this month?
We had a lot of new experiences with Logan this month. He flew his first kite!
He enjoyed his first ice cream cone!
And the best part - Grandma and Grandpa came to visit!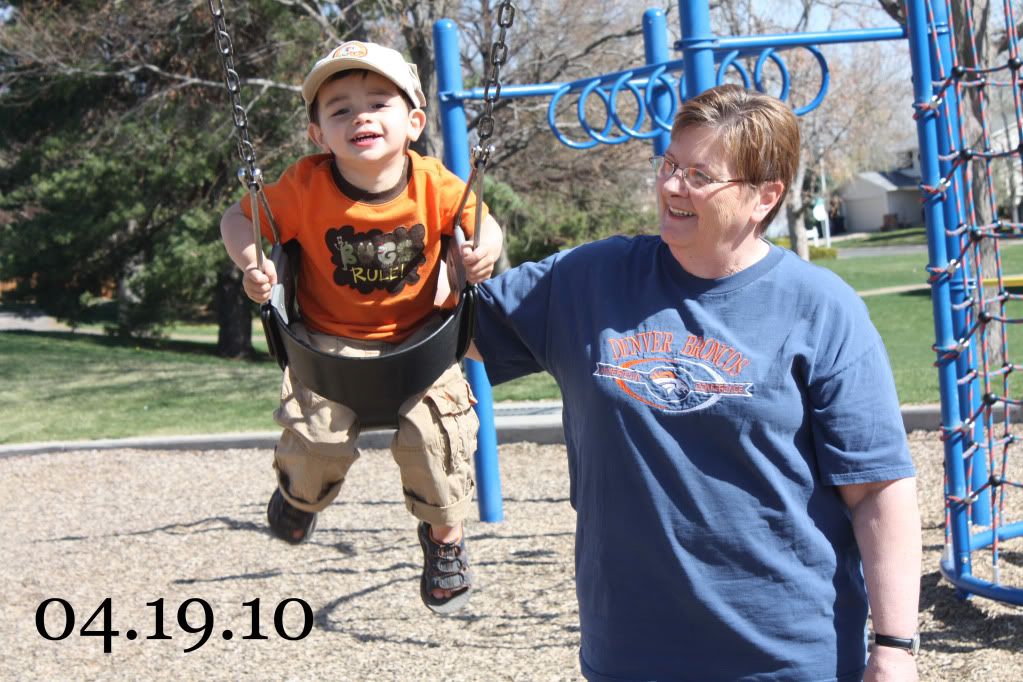 2. Where did we go this month?
Not much of anywhere which was just fine with me! We made a trip to the zoo with Grandma and Grandpa (although I forgot my camera battery so no picks to prove it!) And we made lots of park trips lately, where Logan has discovered the wonders of a sandbox. And we are having fun playing in our backyard this spring!
3. What special celebrations happened this month?
Easter! Logan did his first egg hunt and enjoyed his first Peep (thanks Auntie Kris!)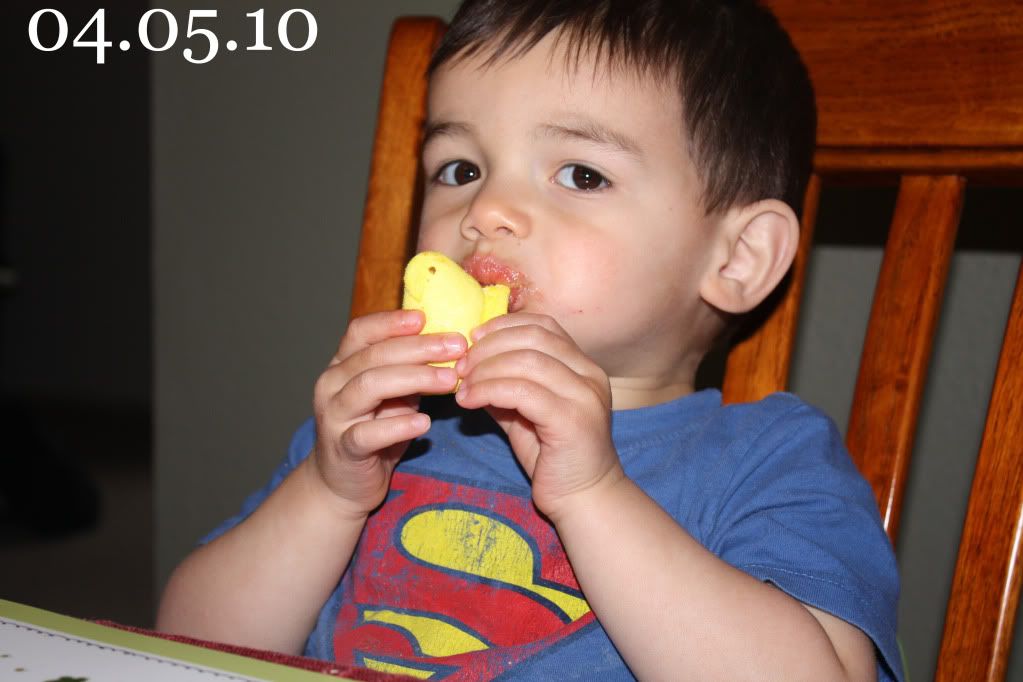 4. What fun projects was I working on this month?
I got quite a bit of scrapbooking done this month (thanks Mom for allowing me that time while you were here!). I've got my Library of Memories system up and am printing divider pages next week. I got some sewing done on Logan's quilt (maybe next month I'll get it done!) and started work on a mini-book that hopefully I'll show off next month!
5. What other special memories do we have from this month?
I quit my job this month and am starting a new one (sans travel!) next month I'm super excited about!
6. Goals for next month:
Trung and I tried our date night routine, and only made it a couple weeks. But I have high hopes that this week will get us back on track!
I'm going to get my quilt top sent out to be quilted. I got it in the box at least. :)
Finish up the mini album and show it here!
Take my three days between jobs and do ANYTHING I WANT. :) I'm a little excited about that.
Get a little gardening/planting in!