I am a project manager, both at work and home. Scrapbooking is a giant never-ending project for me.
Like every good project manager, I'd been following my "schedule" to a "T". I didn't jump ahead (except for skipping over my wedding album, which I'm finally getting to making).
I had made up rules in my head about what scrapbooking meant, and what my pages should look like. Then two people turned everything I knew about this craft on its head, and I'm never planning to go back.
Ali Edwards
I've mentioned her before. Her style is beautiful, both in general craft and in scrapbooking. I was introduced to her through articles from
Creating Keepsakes
, but once I got into the digi-world and saw what she was creating
digitally
, I was hooked.
What I never really understood until very recently (and from interviews I get the impression its a relatively recent revelation to her as well) is that she considers the craft all about memory keeping, not about making a pretty page (even though I think she accomplishes both!). Ali's
word for the year
is "story". She challenges the concepts of scrapbooking and argues that anytime you combine photos and words (the story) you are scrapbooking and preserving your memories.
I highly recommend any of Ali's books, particularly
Sharing Your Story
.
So many of my pages have revolved solely on the photos. So few of my pages tell the background of the story or share much insight about our lives. I'm actively striving to change that.
Stacy Julian
Stacy apparently was founding editor of a
magazine
that might have opened my eyes earlier if I knew it had existed before it went out of print. She is the founder of
Big Picture Scrapbooking
and author of popular books like
Photo Freedom
. That is the book that exposed her approach to me, and pushed what I knew about scrapbooking out the window.
Stacy makes a mind-blowing recommendation that we should NOT scrapbook chronologically. Why give yourself guilt because you are never caught up?
This was a brilliant point for me. Scrapbooking became a chore for a long time - I was stuck on photos that weren't inspiring, so I gave it up altogether for years. When I changed my mindframe and scrapped photos that inspired me (regardless of how recent or old they were) it was freeing. I let go of the guilt and enjoyed the process again.
Stacy has some other ideas that are outlined in her
book
and her class (
Library of Memories
) that I love as well about scrapbooking connections more than events. When I think about looking through heritage photos of my family, I'm more interested in what people were like than what events they attended. So I'm starting to adopt a slightly altered form of this process as I go through her LOM class - I highly recommend it!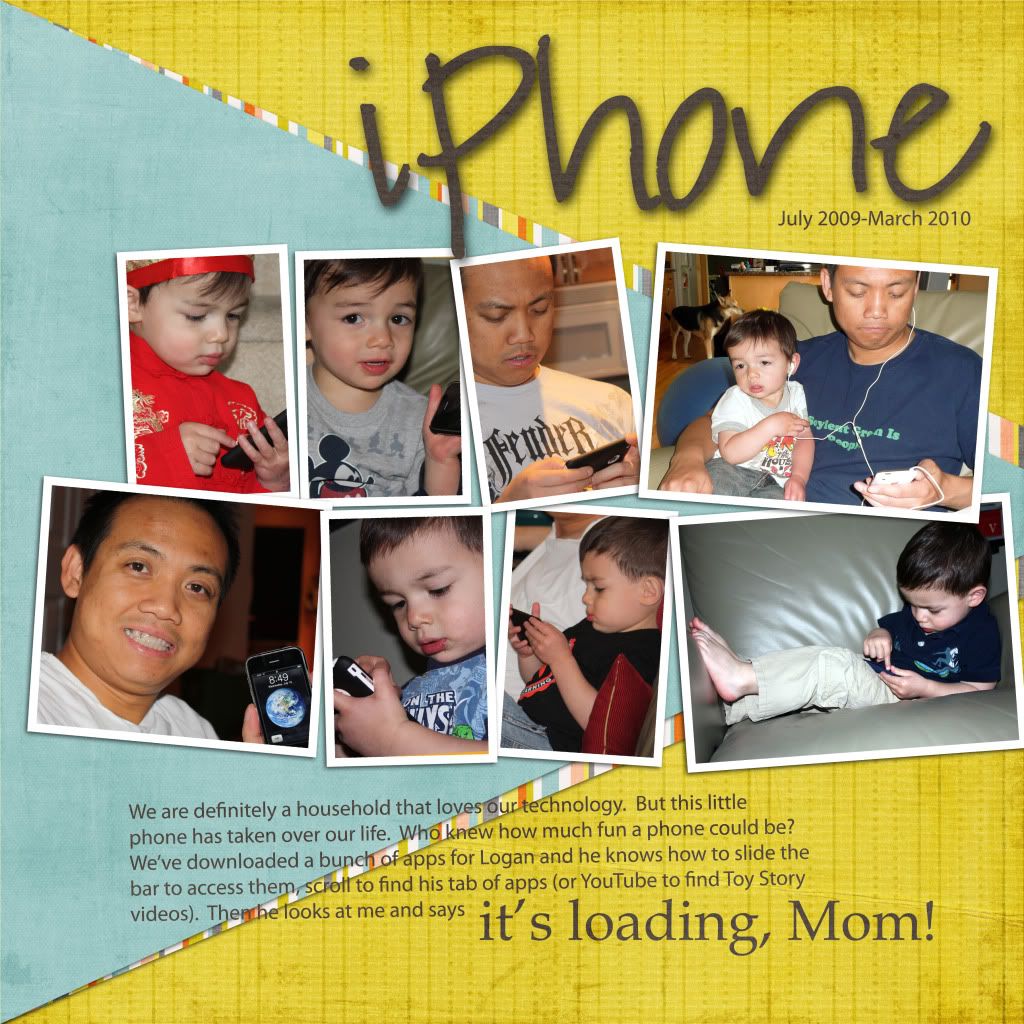 template "All the Way Across" by Christine Newman (
Listgirl Designs
), kit "whimsy" by
Three Paper Peonies